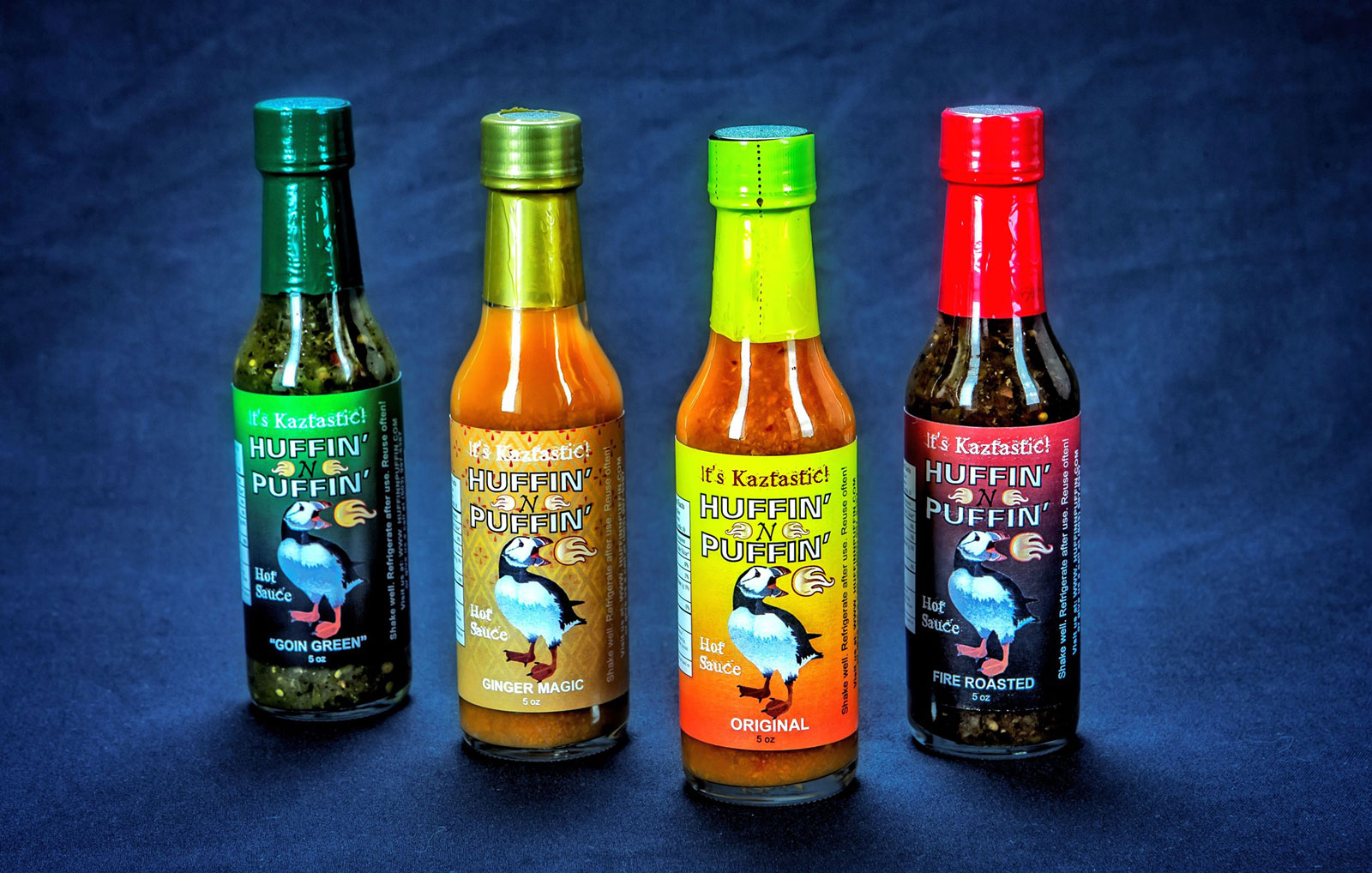 Our Sauces, from left to right:
Goin' Green is a tomatillo base with fire roasted peppers, cilantro, onions, garlic and spices. It is great with breakfast and many other food items…
Ginger Magic, a fantastic blend of real ginger root, peppers, carrot and spices, and is excellent on wings, chicken, stir fry or what ever your imagination can think of to use it on…
Original recipe, a carrot and habanero base with garlic, onion and spices to create a wonderful blend of heat and taste…
Fire Roasted recipe is a tomato base with fire roasted serrano, jalapeno, onion, garlic, yummy spices, with a hint of a smoky flavor, excellent in all uses from pizza to mixing with your favorite soup or salad dressing.
OUR PRICING:
There is a minimum order of two (2) bottles !
OPTION 1: Two bottles of any flavor, or mix and match, are $6.00 each, plus $5.50 shipping, for a total of $17.50.
OPTION 2: A case of 12 bottles, any flavor, or mix and match, is $50.00 plus $14.00 shipping for a total of $64.00.
OPTION 3:OUR BEST DEAL!!! 24 bottles, any flavor or mix and match, $95.00 plus $18.00 shipping for a total of $113.00.
WE SHIP VIA U.S.P.S. Delivery usually takes 2-3 days after your order is filled.
ORDER NOW !
CALL US AT (503) 997-5387